Dental Marketing: How To Market Your Dental Practice Online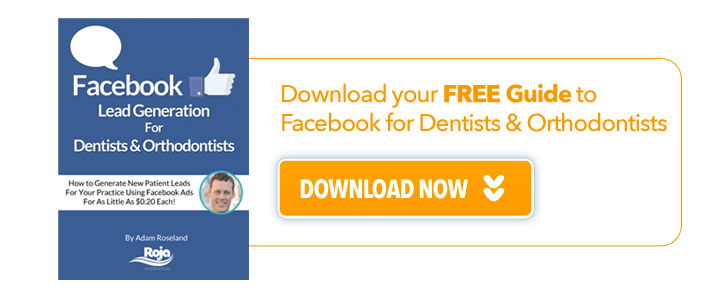 The internet has offered up an entirely new venue for advertising. Because many dentists practice only locally, they often believe that the internet does not have anything to offer them from a marketing standpoint. This simply is not true. As with any other industry, dentists with practices of all sizes can benefit from everything online advertising has to offer. Listed below are some of the best dental marketing ideas to market your dental practice online.
Have a great website.
While this may seem like a no-brainer, many people who own small businesses still lack a beautiful, functional website. In this age of technology, however, very few people are turning to the phonebook when looking for a new dentist. Instead, they go online and search for dentists in their area. Potential patients are much more likely to choose the provider who has an informative, useful website, over the provider who is only listed in online directories.
A website also allows you to better compete with other practices in town. Unlike in the phonebook, where all dentists are listed in alphabetical order, with the right content and keywords, your website can appear at the top of the local search results, over your competition, making you a much more likely choice for new patients. If you are not familiar with computers or do not have the time to build and manage the website yourself, hire a firm that specializes in dental websites and can easily build you something both engaging and informative that will catch the attention of potential patients.
This page will act as the landing page for all your other marketing, so it is important to keep it updated and as accessible on mobile devices as it is on desktops and laptops. When patients want to call to make an appointment or find your address on the way for a visit, they are likely going to access that page on their smartphone, so ensure that your page can be easily maneuvered on mobile devices.
Build a social media presence.
Most patients will be more than happy to "like" your practice on Facebook or "follow" it on Twitter, especially if you use those two venues often and use them to offer valuable promotions. Even promotion to earn a free cleaning can bring in plenty of new patients, who will be intrigued by the unique idea and the chance at something free.
Plus, social networks are a great place to connect with and build individual relationships with patients, which is, ultimately, what turns a one-time patient into a regular one. Patients can ask questions, air grievances, and communicate with the office, even if they don't want to call in—though having all of your contact information easy to find is essential.
The best part is that most social networks have cheap and easy marketing programs, which allow you to appear on the newsfeed of people in your area. Because most social networks have a wealth of information about their users, it is easy for them to target just people in your area, ensuring that your message reaches the most receptive ears, at a very affordable pay-per-click or pay-per-impression rate. These profiles also make you more visible in search results, with two websites dedicated just to your page, instead of just one. Social media presences are only effective, however, if you have time to keep them updated.
Ensuring that your practice and all of its employees are on LinkedIn is another great way to both lend legitimacy to your practice and to add to its visibility in local search results. Not only that, it acts as another way to connect with potential patients and with other businesses in your area, which will continue to increase your sphere of influence and improve your local name recognition.
Advertise online with local publications.
Most local publications now have websites, even in the smallest towns, and these websites are prime advertising real estate. Not only are they frequented only by locals, but they offer reasonable rates for plenty of visibility.
A great display advertisement (or a few well-placed advertorials, if your publication allows them) are a great way to get your name in the heads of people, whether or not they are looking for a dentist. The more present your "brand" is, the more likely that someone will recommend it another person next time they are asked, "Do you know of any good dentists in the area?"
If you are wary of coming up with your own advertisement, consult a firm that makes these kinds of adverts. There are plenty of companies that work just for small business owners, who understand the requirements for professionally marketing a dental practice.
Implement email marketing.
Email marketing is another great way to turn one-time patients into repeat patients. Asking for an email address as part of the registration process makes it easy to build a database of addresses, which you can then use to send out offers, birthday wishes, and appointment reminders. You can even use it as weekly or monthly practice newsletter, to update patients about practice happenings and remind them at the same time that they might need to schedule an appointment.
Many dentists use the snail mail system to send our reminders and birthday wishes, but not only is email more present in the mind of your patients, it is also immediate and can often be automated—not to mention, much cheaper than buying and posting hundreds of postcards a year. Because most people check their email on their mobile devices, make sure it is in a compatible format, that it links easily to your website, and also has a tap-to-call phone number included.
Offer special online services.
If your website is equipped with the ability to schedule appointments, busy moms and phone-shy patients will flock to your practice. Instead of having to call in to make an appointment, they can easily find their dentists and schedule an appointment for themselves. Other online services can include information about procedures and even videos explaining different treatments. Both of these can help to put nervous patients at ease, and these features can be used marketing points.
Click Here To Take Our Dental Survey